On September 15, 2017 the EAST Center organized a panel Propaganda, Disinformation and Russia's Soft Power at Seventh International Congress of Belarusian Studies (Міжнародны Кангрэс даследчыкаў Беларусі) in Warsaw. The panel took place at Collegium Civitas, the Palace of Science and Culture in Warsaw, and was coordinated by EAST researcher Veranika Laputska.
The center's experts presented three papers at the panel meeting. Aliaksandr Papko and Laksiej Lavončyk presented a paper It is Not about Money: The Coverage of Belarus-Russia  Relations during the Energy Conflict (July 2016 –  April 2017).
Andrei Yeliseyeu and Veranika Laputska spoke with the topic Anti-Belarusian Campaigns in Russian Online Media in 2016 – 2017. Finally, Lithuania-based Viktor Denisenko's presentation was titled Belarus in Lithuanian Media Discourse of Security. The panel gathered Belarusian and international media experts and journalists.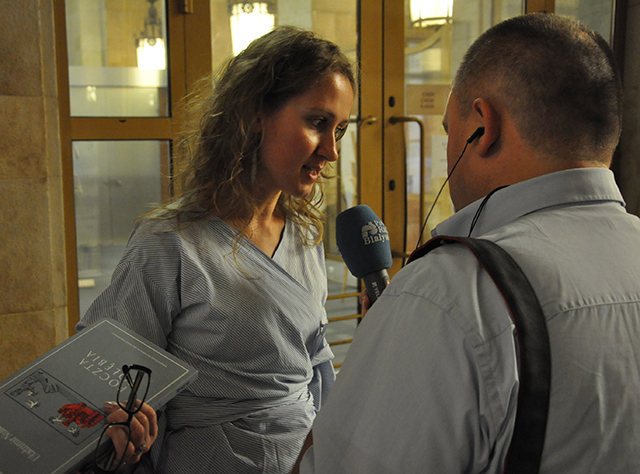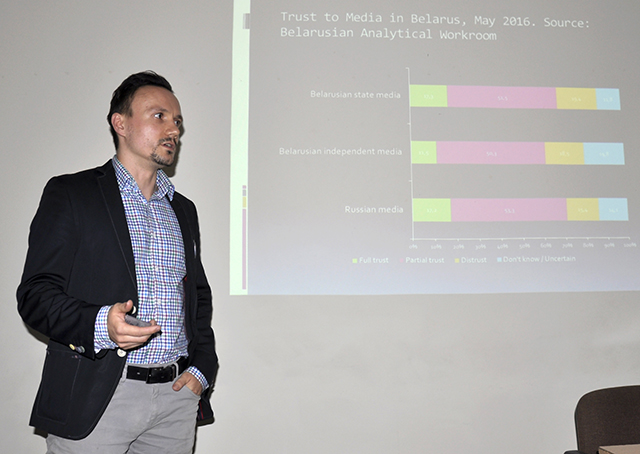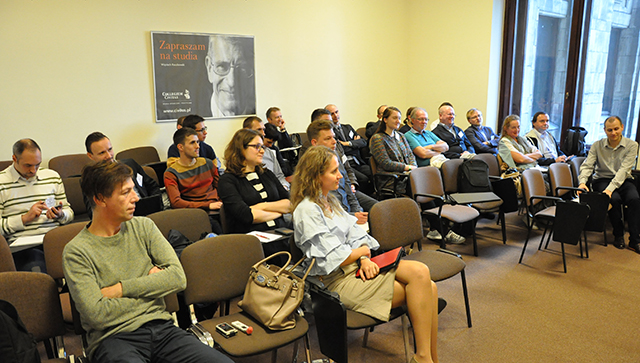 Photo: Kiryl Haroshka, Volha Khvoin