The EAST Center is a scientific coordinator of the international research project Assessing Vulnerability and Resilience to Russian Disinformation Warfare: Practical Overview and Qualitative Evaluation of Critical Infrastructure. It is realized in partnership with the Ukrainian Prism (Kyiv, Ukraine) and other regional research centers.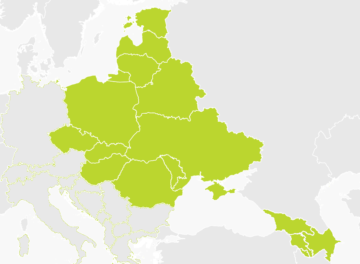 The project's geographic scope is fourteen Central and Eastern European countries, including the Baltic states, the Eastern Partnership countries and Visegrad states.
The project's objective is to strengthen the resilience of Central and Eastern European states to foreign, foremost, Russia-led disinformation activities by developing systemic country analyses and measuring a quantitative index of resilience and vulnerability to Kremlin-backed disinformation (Disinformation Resilience Index).

The study results for the Baltic states were presented on December 7, 2017 in Tallinn, Estonia. The presentation on Belarus followed on December 14, 2017 in Minsk, Belarus. Further presentations are planned in Kyiv, Ukraine in April, 2018 as well as in Tbilisi, Georgia and Bratislava, Slovakia in May, 2018.